Did you know that 20% of new students don't show up on the first day of school? That is why staying top of mind with your target families through constant and efficient communication is vital for a successful recruitment process. Recruitment is all about:
Attracting

the right families to your school
Convincing these families to

commit

to your school

Nurturing

families to keep them engaged & make sure they show up on the first day of school
What does it take to achieve this? The answer is many hours of follow-up efforts. For example, getting a single-family committed to your school takes 8-10 messages until the first reply and 8-10 calls in a two-week period, totaling an average of about eight hours invested per student. And this is just to get them enrolled and doesn't include all the follow-up required between enrollment and the first day of school. So, why invest all this time if you can't guarantee that families fully understand your messages? This is exactly where bilingual communication becomes essential for any school.
There are more than 41 million Spanish speakers in the US, each wanting to offer their families the best education out there. By using bilingual communication, you will be targeting a vast and growing community. Here are three reasons why bilingual communication can positively impact your school:
1. Gives your school a competitive edge
Are schools in your community targeting bilingual families? If they are, hop on the trend, and if they aren't, be the first one to do so! You will be able to reach more families by highlighting what makes your school unique while also promoting loyalty to your school. Don't underestimate the value of word of mouth and how families can help boost your recruitment success by just being satisfied with what your school offers and, more importantly, how you communicate it.
2. Shows commitment to inclusivity
Spur the growth of your community by making it diverse! Nowadays, diversity is crucial for many parents when choosing their ideal learning environment. A diverse educational community is associated with the growth of new ideas, awareness of the world around us, exposure to different cultures, and valuable language skills. Start attracting qualified leads by promoting an inclusive and diverse community.
3. Makes sure your message gets across
¿Me estás entendiendo? Some things simply get lost in translation. Parents have many responsibilities and plenty of daily tasks on their plate, so let's make it easier for them to stay connected. By speaking in their language, they will feel more confident about making decisions, replying to your messages, and interacting with your school's content. Did you know that Spanish-speaking families are 40% more likely to enroll in a school when they are communicated with in their native language? A small effort can make a huge difference!
Schola Tip: Creating drip email campaigns for the following months can help you nurture and follow up with parents in a less time-consuming way. We can assist in creating, monitoring and following up with your bilingual email campaigns to make sure you highlight your school's unique selling points creatively and effectively.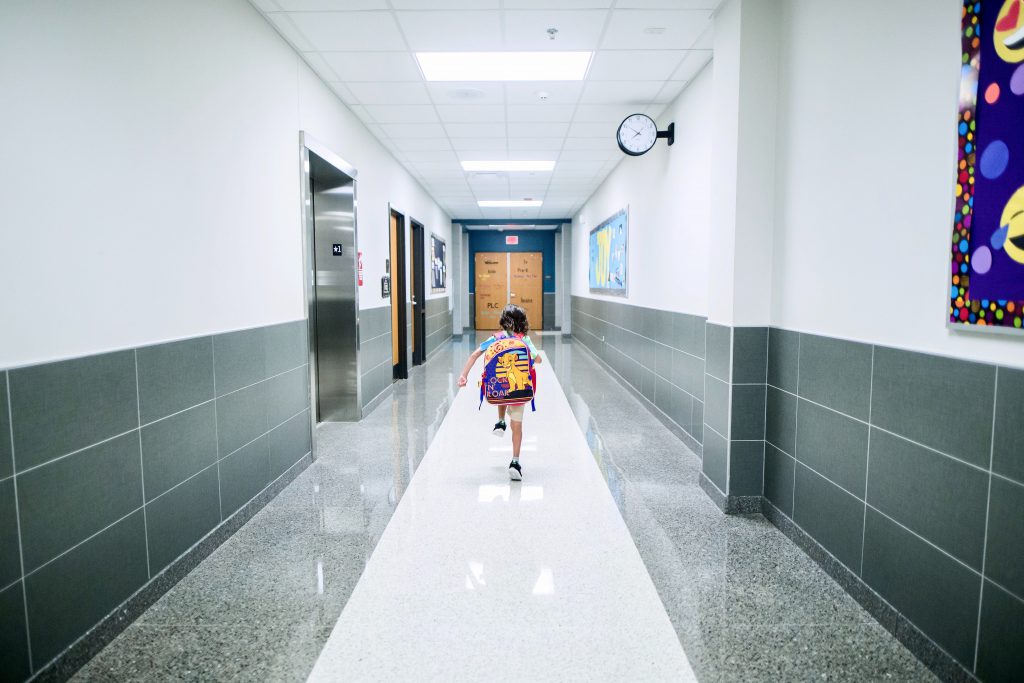 We all live in the era of immediate satisfaction, where we all want to get fast information, communication, and results. As school leaders, we must find ways to be available for parents 24/7 and nurture our leads long-term. One way to effectively achieve this for both English and Spanish-speaking families is through secure and centralized communication with parents, tracking conversations, and always continuing where you left off. With Schola's brand new dual-sided messenger tool, we can help you complete all your correspondence with prospective families directly on your Schola dashboard. This messenger tool can help you seamlessly send texts and emails to prospective parents in both Spanish and English while tracking their status and quickly accessing lead details.
Communicating with bilingual families is an art that you can master. With the right tools and appropriate assistance, you'll be able to connect and engage with your potential leads to make sure new students show up on that first day of class. ¿Qué esperas? Start maximizing your communication efforts today.