Parents start searching for a new school for their children, wanting to provide the best opportunities for a successful future, but it often becomes overwhelming trying to pick the one that will help their kids achieve holistic development.
Parents want their children's PK-12 education to go beyond just academic excellence. They are looking for schools that will help shape kids into well-rounded individuals who are not just book-smart but also have great character, emotional intelligence, and social skills. Parents want their children to have a love for learning that goes beyond tests and grades. So, how can you, as school leaders, ensure that your free Schola school profile and website help them feel confident and secure about your school being the right fit?
Let's start exploring some essential insights from parent surveys about what they want for their children's PK-12 education. We encourage you to consider these insights to begin highlighting the features and services that matter most to them and showcase all that your school can offer to serve their needs and interests in the most effective way.
1. A Safe and Inclusive Learning Environment
According to a survey by The National Parent-Teacher Association, 97% of parents want their children to feel safe and included in their school community. Parents want to feel like their family is welcomed in your community from the very beginning and that their opinions and perspectives are valued. You should consider documenting and sharing pictures or videos of events that unite parents and students, such as science fairs, open houses, or cultural festivals. It's also essential to take diversity and inclusion seriously. This can be achieved by showcasing the features and resources that help create a safe environment where students from different backgrounds can interact with each other and celebrate their differences. Clear, regular, and effective communication between your school and parents is vital to building their confidence in your school's commitment to their child's wellbeing.
2. Strong Teacher-Student Relationships
Parents rate the teacher-student relationship and teacher quality as two of the most crucial factors when choosing a school. As a PK-12 school leader, showcasing your school's teacher-student relationship and teacher quality is critical for attracting and retaining families. Consider utilizing your school's social media platforms and Schola profile to showcase photos and videos of teachers engaging with students in meaningful activities. Additionally, consider using educational software platforms like Google Classroom, which enables parents to see updates on their child's progress. Using technology to record and document these relationships, you can showcase to parents the high quality of teaching in your school. Share positive feedback and testimonials on your school's website and social media channels; this can significantly impact how parents perceive your teacher quality. Additionally, respond transparently and proactively to any negative feedback to show your commitment to constant improvement.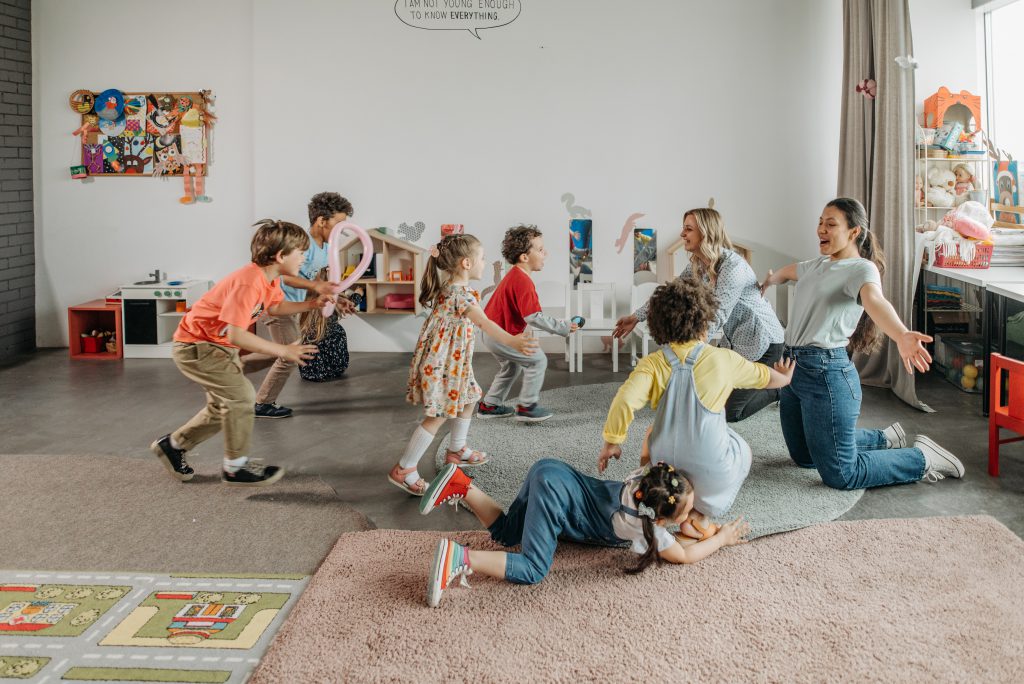 3. Access to Extracurricular Activities
According to a survey by The National PTA, parents believe that extracurricular activities play a massive role in their child's academic success. As a school leader, showcasing your school's extracurricular activities is critical to strengthening your relationship with parents and promoting your school's culture. Firstly, create a designated space on your school's website where you regularly update information about extracurricular activities. This space can include details of the clubs and organizations available and the upcoming events. Encourage parents to join these events, share photographs, and promote attendance levels. Ensure this space is frequently updated and remains a go-to spot for parents seeking the most happening information. And secondly, capture the spirit of these events while still drawing parents' attention to their academic potential. Highlight how extracurricular activities promote leadership skills, allow students to develop new talents, and aid in developing holistic personalities. Finally, carefully capture the benefits of the clubs and organizations you offer and share their impact on student success. Keep these benefits at the forefront of your mind when creating promotional materials to encourage parents to see the value of their child's participation in extracurricular activities.
4. Technology-Integrated Learning
A survey by The Education Trends Report revealed that 89% of parents believe technology integration is essential to their child's education. They believe it prepares students for a future that relies heavily on technology and promotes a more engaging and interactive learning experience. Creating a digital portfolio is one of the most effective ways to showcase your technology integration efforts to parents. This can include examples of students' work, videos of classroom activities, and displays of technology used in the classroom. Also, hosting a technology night provides an excellent opportunity to showcase your technology integration to parents. You can do this in various ways, from showcasing student projects to leading hands-on activities. By inviting new parents to workshops and training sessions, you can help them understand how they can better support their child's technology use when at home. This will give parents a deeper appreciation of your technology integration efforts and foster a sense of community and a shared commitment to student success.
As a school leader, knowing what is most important to parents enables you to align your school's values and mission with their expectations. By emphasizing these features and services in your communications, potential parents will know that your school is the right choice for their child's education. If you want the best chance to attract new families to your school, we invite you to join Schola's weekly webinars. There you will participate in an interactive discussion to gain more information on effectively showcasing your school's features and services. Your school could be exactly what parents are looking for!