If you are the parent of a student who is in or heading towards high school, or you've been a student yourself, chances are you've heard of Advanced Placement (AP) courses. But besides being familiar with the term, do you really know the benefits and requirements of being an AP student?
At Schola, we want to help parents make informed decisions when it comes to their children's education, so let's have a quick review of everything to know about AP courses before signing up.
Advanced Placement courses are nothing new…they have been around for nearly 60 years! In a nutshell, they allow students from anywhere in the country to start earning college credits before they graduate high school and experience more challenging and rigorous coursework even before setting foot on a college campus.
What You Need To Know Before Signing Up
Before we jump into the benefits, let's be completely honest… AP classes are definitely a challenge and there are some things to take into consideration.
AP exams are scored on a scale of 1-5, 1 being the lowest, and 5 being the highest.
In order to actually earn the college credit, students must take and pass the AP exam.
The requirements for passing and the number of credits earned vary drastically by college. For example, one school may grant a student 8 credits for earning a 3 on their AP Spanish Exam, while another school may offer 2 credits for earning a 4 on an AP Biology exam. Make sure to check the official list on CollegeBoard to know what score is needed to pass based on your potential college options.
So Why Take AP?
According to CollegeBoard, here are the top benefits of taking AP classes and exams:
Save Time and Money in College💰
Research shows that students who take AP courses and exams are much more likely than their peers to complete a college degree on time —which means they avoid paying for, for example, a fifth year of tuition
Most colleges and universities nationwide offer college credit, advanced placement, or both for qualifying AP Exam scores. This can mean:

Fulfilling graduation requirements early (yes, you can graduate in less than 4 years!)
Being able to skip introductory courses or required general-education courses
Build Skills and Confidence💪
AP students learn essential time management and study skills needed for college and career success.
Students dig deeper into subjects that interest them and learn to tap into creativity and problem-solving skills to address course challenges.
Although difficult, AP courses allow students to be challenged academically and expand their knowledge and critical thinking skills.
Get Into College🎓
Students who take AP courses send a signal to colleges that they're serious about their education and that they're willing to challenge themselves with rigorous coursework.
85% of selective colleges and universities report that a student's AP experience favorably impacts admission decisions.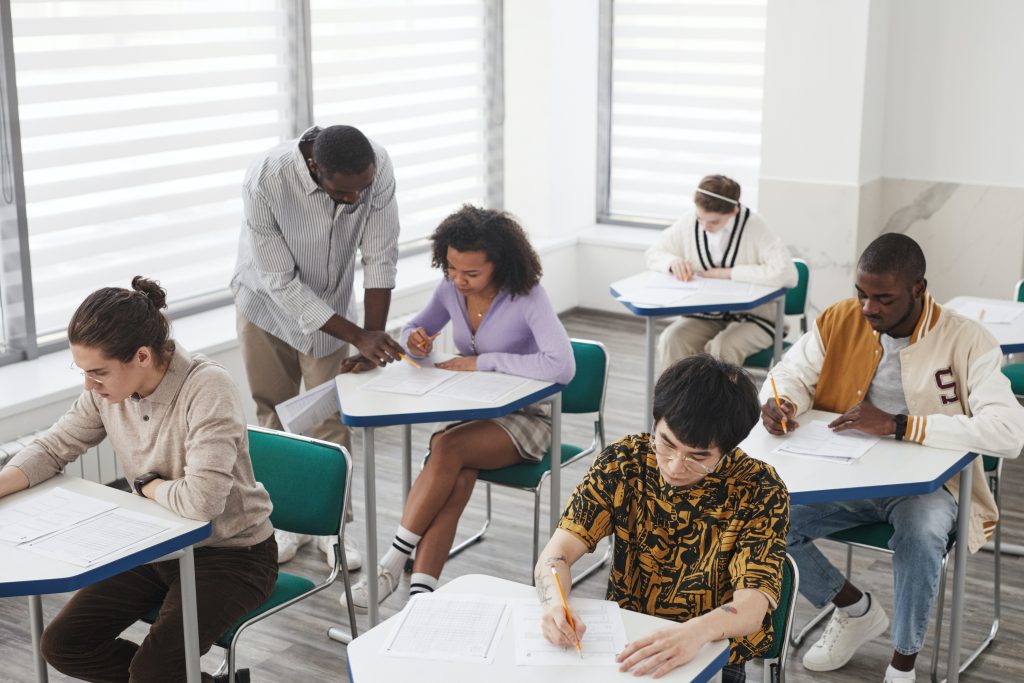 Succeed in College💯
Research shows that students who receive a score of at least a 2 on their AP Exams are ready for college work.
Research shows that students who receive a score of 3 or higher on AP Exams typically experience greater academic success in college and have higher graduation rates than their non-AP peers.
3 out of 4 AP students enrolled in a four-year college start school with some AP credit.
AP Abroad✈️
Oh, and did you know that AP credits are valid not only for colleges and universities in the United States but also for worldwide institutions? AP credits are recognized in 60 countries around the world, including Canada, Europe, and the United Kingdom (hello world travel!) If you are wondering if the college your student is interested in accepts AP credits click here to use the free CollegeBoard tool to find out in seconds.
The AP courses and tests offer varies from school to school, but these are some of the most popular AP subjects being taken by high school students all across the country:
Potential Downsides to AP
Some potential downsides of AP courses can be increased pressure on students, which can lead to stress and poor performance. However, you can support your student by guiding them through their time management skills and monitor their progress, sleep patterns, and mood changes throughout the semester to reconsider if AP courses are suitable for them. Remember that the best decisions are made as a team, so consider your student's, counselor's, and teacher's opinions while deciding to start or continue pursuing AP credits while in high school.
At Schola, we know that choosing the right learning environment for your child is essential for their academic success. So we recommend you discuss with your student and school staff the requirements, workload, and expectations these classes entail before committing to one or more AP courses. If you are interested in high schools that offer AP courses in your area, take our ScholaMatch™ to find schools that focus on what matters most to you, and that will promote a brighter future for your student.