Every school has many different characteristics that make it unique, but one thing they should all have in common is a passionate and dedicated staff. Educators are the backbone of every school, and the way they engage with students and their families is crucial for schools' success.
Do you remember a teacher that made a long-lasting impact on your life? I certainly do! Having a school staff you can trust and are proud of is key to making your job as a school leader easier and more effective. But how can you show off the team you are so proud of? Follow these three tips to help families get to know your staff attributes in fun and creative ways so parents feel at ease knowing that their children are in good hands!
Tip #1

Find New Ways To Feature Your Staff
Featuring your staff and highlighting their personalities, educational approach, experience, and passion for teaching can strengthen parents' confidence in committing to your school. For example, consider sharing staff's profiles as part of your monthly social media content strategy or as part of your newsletter. It will not only help boost families' engagement but will also help your staff feel the love from your entire school community! This type of content can also spark interest in parents collaborating with teachers in their children's education or school events as they get to know them more.
Tip #2

Show Off Your School Pride
Remind families why they chose or should choose your school! Great education requires caring teachers and high quality resources to support every child's unique educational journey. By highlighting your best and most unique school features that help reinforce what teachers do every day in and out of the classroom, you will add value to all your school has to offer.
What does a typical day at your school look like? Give families a peek into your school's atmosphere using videos or photos that spotlight all that your staff does to provide a wonderful learning experience to all students.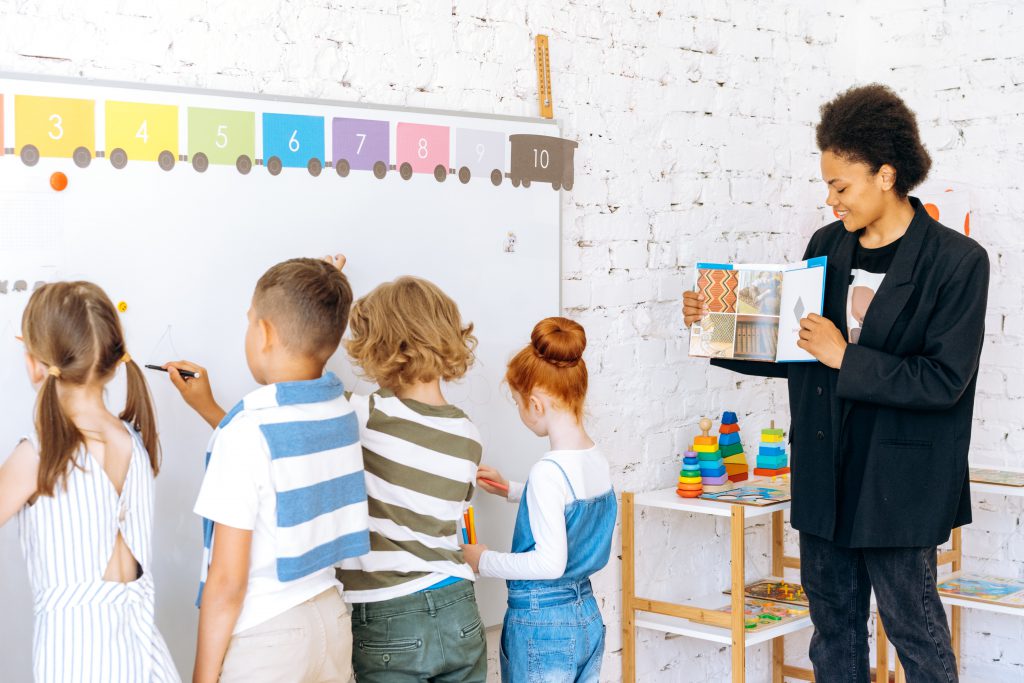 Tip #3

Feature Your Students' Accomplishments
Students' accomplishments are your best publicity! Emphasize their experience at the school, why they love attending there, and how their teachers have helped them achieve their short and long-term goals. Share student quotes, short videos of them interacting with your staff and peers, or even student projects! Create content highlighting students' favorite classes and how your team helps them overcome challenges and encourages peer collaboration.
By letting your students do all the talking, you will be helping parents imagine their child at your school and appreciate the hard work your staff puts in to support them every step of their academic journey.
Don't forget that pictures are great to show your school's pride, staff appreciation, and students' accomplishments in social media, but video is king! You don't need sophisticated equipment to create good quality and engaging videos. For example, a smartphone that records in 1080p, a tripod, a bullet microphone, and a basic video editor (like iMovie or Premiere Rush) will do the trick. Creating a short script or guidelines can help reduce your production and editing time, plus it also helps build content that is distinctive to your community.
If you want assistance creating a high-quality video highlighting your school's essence, our Schola team is here to help! Visit Schola's YouTube Channel to get a glimpse of our Schola School Chats, which bring schools to life! In a Schola School Chat video, we dive into what makes your school unique and capture the students, staff, and facilities on video for families to see. Plus, we create a one-minute version with narration highlighting your school – perfect to showcase to prospective families! You can learn more here!