If you've been working in the education field for a while or even for a day, you already know that family engagement = student success. Cultivating the success of each and every student is not a one-way street; it requires teamwork and commitment from teachers, parents, school leaders, and even additional resources that can help support each student's unique needs.
As the new semester is in full swing (and schedules start to get busy), focusing on getting parents involved in their children's education is a must-have on your priority list. But how can you create meaningful connections without taking too much of their already packed schedules?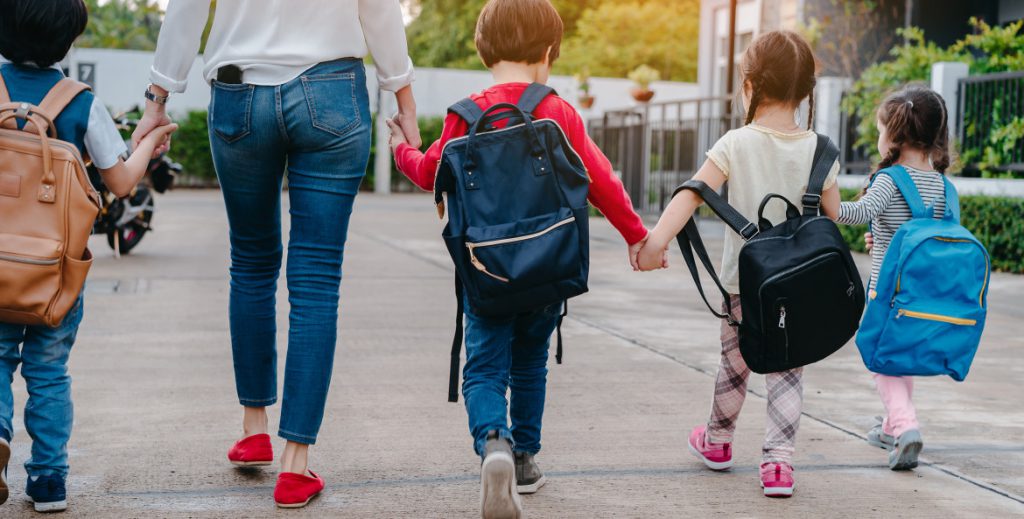 Communication Is Your Ticket to Success
Start the year off by applying simple tactics that will make your communication more personal, so parents know they are an important part of your school community. While sending an introductory email for new students or in periodic communication with your recurring families, make sure to address parents by their names and/or last names; this will let them know from the get go that the message is intended directly for them and they should pay close attention to it. Use a friendly and reassuring tone with your communication to let them know that you are both working together towards a common goal, and make sure to mention something positive about the start of the semester. Keep in mind that later on, students might start to struggle in certain areas, and you don't want your first parent outreach to be about something negative. And finally, make sure your communication is quick and precise with a clear call to action. Take every interaction as an opportunity to briefly remind them when they can meet and chat with you either in person or online, maybe through a parent Zoom meeting or even an open house.
Create Events You'd Want to Go To
1. Topic
Besides parent and teacher meetings and student showcases, what other events can become a must in parents' agenda? Easy, ones that are meaningful and targeted to the needs of your unique school community! You know your school community better than anyone, so ensure your next event serves their needs and helps strengthen a tight-knit environment. Multicultural nights, community service projects, or bonding activities can be excellent for new families to get a taste of what your diverse community is all about. These types of activities can:
Allow families to recognize their valuable contributions to your school
Help build deeper connections with families and find commonalities
Give parents a greater sense of belonging and encourage more participation
2. Timing
Keep in mind that if you do events close to a holiday or in the middle of a weekday, the attendance will probably be lower since parents often have less time to spare. Try using social media tools to get an insight into a time that works for all (or most). Instagram polls or Facebook posts are great free tools to get a quick insight into parents' preferences and even discover new needs within your school community.
3. Incentives
Build events around what students are currently learning about or what they might need extra support with. Making working on academics fun will help support both students and parents who might find it challenging to explore and reinforce these topics at home. For example, host a STEM night with professionals from the community for students interested in pursuing a career in this field, or an ESL night for families whose second language is English. By creating engaging educational events, the whole family can benefit as they learn and bond together.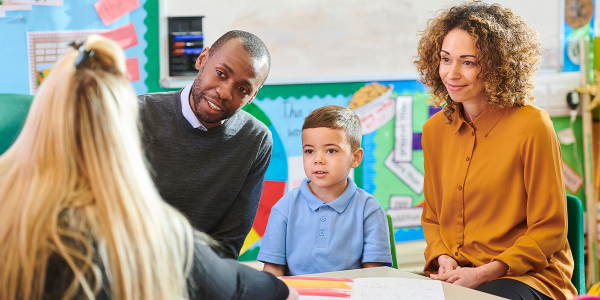 Nurture Your Community
Take time to praise the little victories, however small they may be, and find ways to reach out to parents highlighting positives throughout the semester as well as requests for support at home for student success. Establishing a newsletter can be a great way to engage families by highlighting student tips, at-home resources, and feature teachers or school events. Letting families regularly know that progress is being made and that their involvement is essential for their child's improvement is vital for the success of your school community.
We know that nurturing families is an ongoing task that can sometimes be time-consuming for school leaders like yourself, who often have their hands full. Visit Schola.com to learn more about how our team can help support your recruitment, retention, and engagement efforts to create a brighter future for students in your community. By claiming your free Schola® profile, you will have access to tools that can help you communicate and engage with families quickly and easily, like our two-way SMS and email messaging feature within our platform, and so much more!
I think we can all agree that family engagement requires effort and constancy, but it can also open the door to fantastic opportunities to enhance student success as a community. So take the time to plan how to better nurture families within your community, and if you ever need assistance in achieving your unique recruitment, engagement, and retention goals, we are here to help you every step of the way.