If you wore scrunchies, chain wallets, or were the proud owner of Lisa Frank notebooks, chances are you went to school in the 80s or 90s.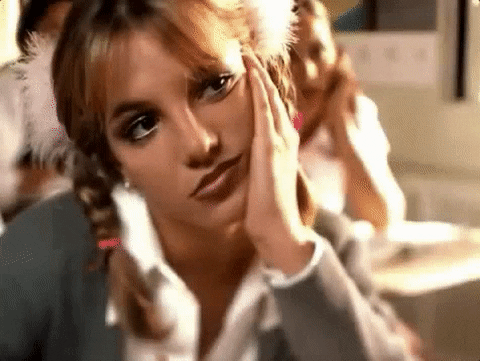 For most of us, school went beyond academics; it was the place where we met some of our best friends, tried to skip a class or two, made memories to last a lifetime, and discovered important parts of our identity.
But what if school was a place that offered exciting courses targeted to our interests or after-school activities that encouraged us to get out of our comfort zone and discover new talents? Imagine how it would have impacted our career choices or the tools we would have gained to get a step ahead in our endeavors!
Unfortunately, we can't go back in time, but the good news is that nowadays, our children have the opportunity to truly benefit from school choice.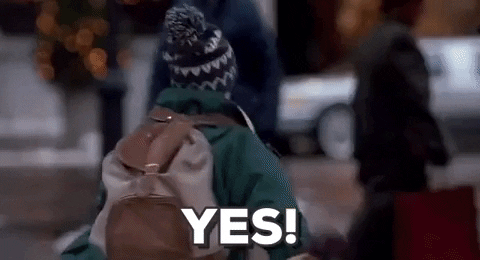 But what exactly is school choice? It is not simply choosing from the two or three schools in your district; it is actually selecting the right choice from a wide variety of school options and academic opportunities available for your child, regardless of where you live.
As parents, we know that every child is unique and learns differently, so providing an education that inspires, challenges, and motivates them is essential for their success. School choice has many benefits, not just for students but for the entire family. Here are five of the top advantages:
Student safety
Parent satisfaction and involvement
More access to quality education
Helps cultivate active citizenship
If you are wondering how to identify the best type of education for your child, here are a few options that can help you get the ball rolling in the selection process:
District:
Does your family enjoy being part of a large and diverse community? District schools typically offer traditional teaching styles and are part of most neighborhoods (say goodbye to long commutes!). Some of these schools can provide advanced classes; in most states, teachers are required to be certified in the subject or subjects they teach. So if all this sounds appealing to your needs, district school is the way to go.
Private:
Private schools are an excellent option for families looking for religious education, specific co-curricular activities, and academic standards. To attend a private school, students must go through an application process to enroll, which can enhance school pride in most cases. It also can offer smaller class sizes and individualized attention. Keep in mind that private schools rely on tuition, usually require uniforms, and parents are responsible for purchasing most student supplies. So even if some private schools offer scholarship opportunities to make them more affordable, it is necessary to be aware of these costs when choosing the private education route.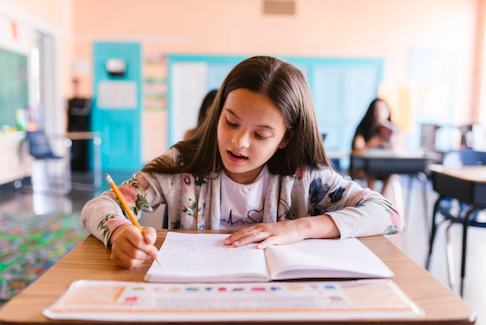 Charter:
If you are interested in a tuition-free private-school-like curriculum, charter education might be your ideal choice. Charter schools are not tied to district frameworks, so they often adopt progressive curriculum standards and techniques. These schools are known for incorporating technology, innovation, and tailored educational plans. For families who want curriculum specialization (like STEM) and feel part of a tight-knit community, charter education is a great opportunity.
Virtual:
Looking for high-quality education on your own schedule? Then virtual or online learning can work for your family! Online education is a fantastic way for your child to learn about time management, virtual communication, and self-motivation. It offers a wide variety of courses, a lot of flexibility, and the convenience of learning at your child's pace.
Montessori:
This type of education is about developing genuine interests through hands-on learning rather than formal teaching methods. Montessori schools embrace individually paced learning, foster independence, and encourage empathy, interest in social justice, and lifelong learning. If you are looking for a creative way to approach your child's PK-12 education, Montessori could be your ideal learning environment.
Are you interested in one (or more!) of these types of school?
But wait, school choice goes further than that! That's right, after selecting the perfect type of education for your child, you also have the power to choose the school they attend – one that meets their unique needs and goals. But how to know you've found the perfect one? Visit our 30+ Questions to Ask When Touring a School article for a more in-depth look at the most important aspects to focus on before applying to a school.
School choice is diverse and empowering, and learning to navigate all available options is crucial for successful academic decisions. If you need assistance identifying, connecting, and even applying for the right schools in your area, Schola is here to help every step of the way. Take our ScholaMatch™, by answering a few questions about your child's needs and interests; in just a few minutes, you will gain access to a list of schools in your area that focus on what matters most to you. Take control of your child's education with school choice and help them reach their highest potential for a brighter future.