You want your school's unique services and excellent programs to reach new families, so how can you improve student enrollment? In a time of declining or stalled enrollment post-quarantine, your school needs to stand out with a comprehensive strategy.
School recruiting may require more than word of mouth, and we've developed some of the best tips for bringing in new families. At Schola, we specialize in connecting public and private schools with prospective families through the click of a button.
Improve Student Enrollment With 5 Strategies
A large part of increasing your student recruitment is making families comfortable with a new school transition. To do this, your school can show its unique qualities through specialized marketing, follow-ups and more. We can show you how to increase student enrollment for your private school with five different strategies.
1. Create A Striking Mission Statement
When parents are searching for a new school, they are looking for ways to differentiate their options. What about your programs, teachers or students makes your institution unique? Creating a value statement that describes your best assets and overall program goals can show families how you treat students.
From a marketing standpoint, this is your brand, and it should reflect your overarching goals. It may be the first thing parents see on your website, so it should be unique to your school. Speaking to families with clear intentions gives them a reason to choose you.
2. Visualize Your Desired Student Body
Increasing student enrollment is most effective when you have a distinct goal. Dividing your audience can make appealing to their needs even easier.
When you imagine your incoming students, what are their values? What are their academic or extracurricular interests? How do those align with your program? Creating social accounts, blog posts or promotional videos for that specific audience will produce better results.
3. Recruit Your Current Families
Your current student body and their families are excellent recruitment resources. For example, offering free swag if a parent writes a Google review increases visibility and maintains a positive online presence. Your reviews may be the first thing a prospective parent checks, so it's important to make sure they reflect your school's best qualities.
Although it's tricky to monitor or measure, word of mouth can also be a useful tool. Encourage enrolled families to discuss your school with friends, siblings or neighbors. Even name recognition can be a deciding factor for prospective students, so make sure people know you're there.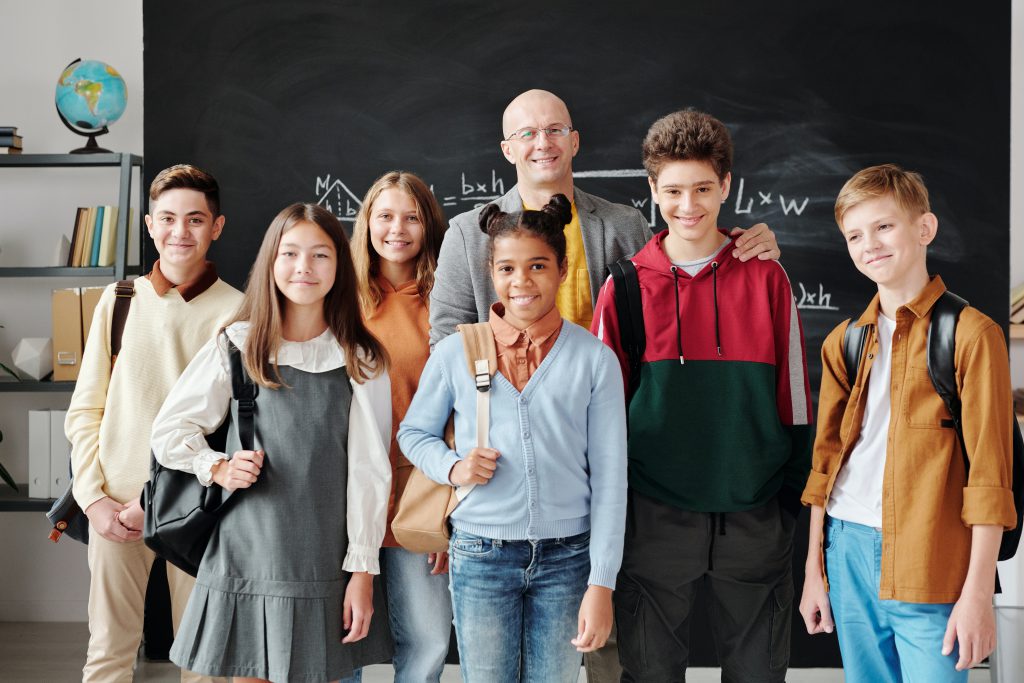 4. Follow up With Interested Parties
Showing families you want them can make their decision a lot easier. You can nurture your relationship with prospective parents by providing an excellent guided tour. Choose an enthusiastic and knowledgeable representative to take families on tours and make sure they show everything.
After their visit, follow up with parents through emails, calls or text blasts. By focusing on parents' questions, you tell them you're interested in building a relationship. This can improve your enrollment because parents want to know you will take care of their child.
5. Establish an Online Presence
Social media is your friend when it comes to increasing student enrollment for private schools. Being present and consistent on your school's social accounts can expand your online footprint and increase parental trust. Assign a tech-savvy team member to be your social media coordinator and keep them in the loop about your recruitment goals.
One of the best ways to improve your enrollment is to partner with a site that helps families find you. At Schola, parents use our ScholaMatch™ Quiz to find schools in their area, budget or preferred style. When you claim your school online with Schola, you collaborate with a service built for your success.
Partner With Schola for Increased Student Recruitment
At Schola, we provide an online space for schools to connect with prospective families. Once a parent has found your institution, they can discover why your school is the best for their child. With our premium package, you can create ad campaigns, automatic email follow-ups and family outreach. We make lead management simple with services built for increased enrollment.
We put your recruitment strategies all in one place so you can improve your exposure. With either our free or premium services, you will see the difference Schola makes. Claim your school online or request a free demo to see what we can do for you.