Homework – we've all dealt with it throughout our academic journeys, and it's safe to say that while some might love it, most don't. But one thing we can all agree on is that no matter the age, homework is part of the learning process whether we like it or not, and the sooner we discover how to tackle it, the better!
Even if you have already graduated and have no plans of returning to school, homework will most likely continue to be part of your day-to-day life through your children. So here are a few Schola-approved tips to help you support your child with their homework (with hopefully no tears 😅).
Elementary School: It's Never Too Early to Build a Solid Work Ethic
Are you the parent of a young child who recently started receiving homework but are still unsure of how to assist them without doing all the work yourself? As the semester progresses, chances are your elementary school student is getting more tasks to complete at home, and establishing a healthy homework routine is essential for long-term success.
By creating a good work ethic from a young age, children will develop their time management skills, gain a sense of responsibility, learn to follow directions beyond the classroom, and feel proud of completing tasks and reaching individual goals.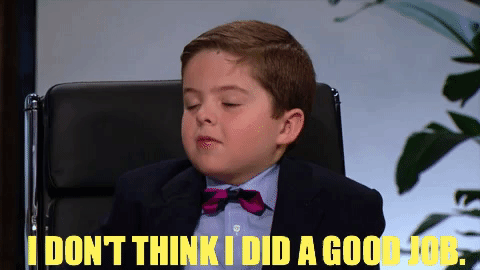 Parents can help support their elementary school children by prioritizing their schoolwork on weekdays and setting up a homework routine that works for everyone in the household. A healthy routine requires concentration (aka no TV, phones, or video games around) and a setup that promotes focus (comfortable, quiet, and stocked of appropriate school supplies). Encouraging young children to ask for help when needed will start planting the seed of self-advocacy in and out of school. By guiding them to know when to ask the right people for assistance and feel confident while doing so, you will not only help benefit their academics but their long-term self-esteem. When they are stuck on something and ask for your help, you can follow this guide: 
Parent does, child observes 
Child does, parent observes and supports
Child does 
This is a particularly helpful framework for math problems or grammar assignments, as it allows your child to refresh their memory with what they learned in class, try it themselves with extra support, and ultimately do it on their own. Keep in mind that at this age it is very important that you review their homework daily, so you can work together with their teachers to help identify any learning needs or struggles early on to find the resources and support that will lead them to reach their fullest potential.
Middle School: Let Your Pre-Teen Have Some Autonomy
We know that helping your middle schooler can sometimes seem like a challenge; from eye-rolling to mood swings, the struggle is real for all parents out there! So first, know that you are not alone and take a deep breath while you are at it. As students become pre-teens, they crave more independence while still needing your guidance and support. So how can you help them develop their autonomy while assisting them to become more well-rounded students?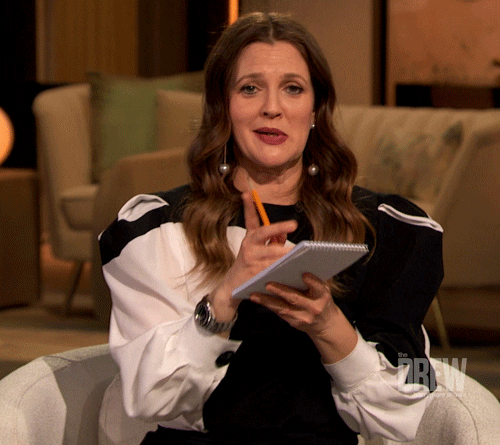 Start by encouraging them to develop their own perspective in and out of school, empower them to express their point of view, and guide them on how to respectfully debate with peers. At this point of the semester, you can allow them to choose how to manage their homework time and prioritize subjects or tasks. Monitoring their weekly progress and communicating with their teachers will help you determine how much autonomy is appropriate for a healthy development that will benefit their future transition to high school.
When helping with homework, try asking instead of telling. We are all different, and pre-teens are actively exploring and developing their personalities, so let them know that it's okay to see things differently from their peers or even yourself if they express it with kindness. And remember, the way you once learned things may be different than how your student was taught! By asking instead of telling, you will be helping them develop their critical thinking skills, which will help them be more efficient with their homework and actually learn from it while applying it to real-world situations. It also encourages you student to become the teacher by explaining it to you, and teaching is the best way to learn!
Don't forget that middle school is a great time to instill the confidence your child needs to realize that they are completely capable of reaching all of their goals, not only to please parents or teachers but to take ownership of their own future.
High School: It's Time to Guide and Trust Your Teenager
As parents of a high schooler, you are probably wondering how much you should actually assist them so they can acquire the right skills to be successful in college and beyond. Resisting the natural urge to lecture or micromanage their studying process outside of school will be essential for positive results. Try offering periodical constructive feedback (when they ask for it), and give them the space to set priorities and manage their own time while also helping them identify the right resources to tackle their homework load and meet deadlines.
At this age, having a healthy homework routine is all about motivation. Keep an eye out for commitments, and ensure not to overwhelm your teenager with too many responsibilities that can come in the way of successful homework completion. When they do need help, you can support them by offering resources (because let's be honest, high school homework is hard!) Khan Academy is going to be your best friend. They have video tutorials for nearly every subject from PreK all the way through college courses, plus it is completely free. Let teaching experts come to the rescue!
While balancing homework, try delegating chores like doing laundry or helping out with meal prep; this will show your teen that you trust them and can even help empower them for their upcoming independence. Remember that discussing expectations is crucial for achieving them, and don't forget to highlight their strengths and praise them genuinely for all their hard work.
At the end of the day, students of all ages learn by example, so the best way to teach them a valuable lesson about being responsible lifelong learners is to embrace your own love for learning! At Schola, we know that each student is different, which is why it is our mission to help place them in the classrooms that best fit their needs and learning styles to create a brighter future for all. If you are interested in exploring new educational opportunities in your area, take ScholaMatch™ to discover schools that can help transform your child's learning experience in and out of school.