If you're considering switching your child to a new school, you can expect some growing pains. Children may be worried or afraid to start at a new school for many reasons, from adjusting to a new schedule to making new friends. Sometimes they're not sure how to verbalize this anxiety, but it's important to support them through the transition.
Whether it's a switch from elementary to middle school or from a public school to a private one, your child is changing schools so they can grow and learn in a better environment for their needs. It's up to you as a parent to help them understand this and make the adjustment.
10 Ways to Ease Your Child Into a New School
Time will ultimately be the best way for your child to get used to their new school transition. In the meantime, you can take some simple actions before and on the first day of class to help them feel good about the change. Here are 10 ways you can make your child's first day at a new school better:
1. Ask questions
Communication is key to understanding where your child's fears are coming from. Ask them what they're excited or nervous about. Give them the space to adjust if they need it, but let them know you're here to talk.
2. Introduce teachers
Sometimes schools will have a built-in meet-and-greet for new students. If not, ask the principal if you and your child could visit the classroom so both of you can become familiar with the space and teacher. This initial meeting could also be a good time to discuss any specific needs your child may have.
3. Purchase supplies
Many students love back-to-school shopping before a new year begins. You can continue this tradition with brand-new school supplies to get your child excited about their transition. A new notebook can remind them that they're in for a fresh start with lots of opportunities.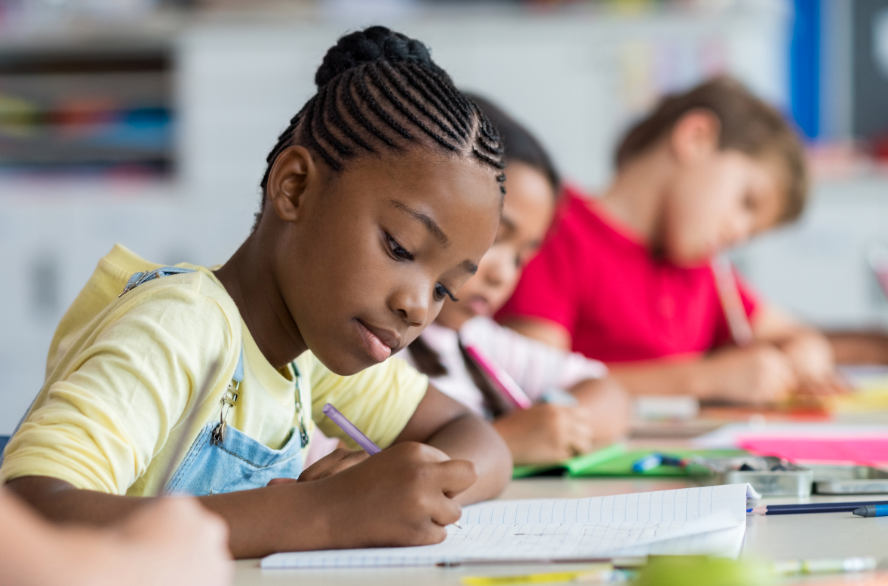 4. Role-play
If you notice that your child has a lot of questions or worries about their first day, you can offer to pretend to be their new classmate or teacher. Giving your kid the space to practice what they'll say or do can make them more confident when they arrive.
5. Set an early bedtime
On the night before their first day, make sure your child goes to bed early enough to get 8-10 hours of rest. A good night's sleep can improve their mood for the following day, making them feel refreshed as they go into a new situation.
6. Prepare for the morning
If your child likes to plan their first-day outfit, make sure they choose something that makes them feel comfortable and confident. You can also prepare for the next morning by planning a yummy breakfast and giving yourself enough time to help your child get ready.
7. Encourage extracurriculars
Once your kid has begun their transition to a new school, encourage them to get involved. Clubs and co-curriculars are fantastic ways for kids to make friends, develop skills and practice hobbies.
8. Reward their bravery
Starting something new takes courage, and kids need positive reinforcement. You can reward your child by taking them out to their favorite restaurant, waiting at the bus stop with a big hug or even just saying how proud you are.
9. Focus on the positives
If your child talks about how they're struggling, show them that even difficult change can be good. By demonstrating positivity, you can help your child reframe their mindset when they face challenges. 
10. Stay in touch with old friends
Just because they go to a new school doesn't mean your child has to forget their old friends! If you live in the same area as your old school, you can arrange a playdate with their friends or set up a video call if you can't make it to their house.
Begin Your Search for a New School With Schola
When your child transitions to a new school, the best thing you can do is support them. You can feel confident that they'll adjust when you enroll them at a school you trust. At Schola, we know finding the right school can be difficult, but it doesn't have to be.
You can find the best school for your child in less than five minutes with our ScholaMatch™ quiz. We'll ask about your child's age, interests, preferred school type and any special needs to find the best place for them to grow. Start your search today!