For students all across the country, Junior year marks the start of their future college careers. This is when students have to focus not only on their grades but on College search, entrance exams, scholarships, and more!
Staying on top of deadlines and identifying the best resources are both essential for a successful college planning experience. At Schola, we aim to help families in all stages of their K-12th grade education, so here are five tips to support your student through their Junior year.
Summer
Ready, Set, Goals!
Before beginning your student's college search, let's explore various careers based on their goals and interests. Evaluating the requirements, job possibilities, career costs, aid options, and earning potential will help them make the best decisions for their unique future goals. It's ok if your student does not quite know what they want to study, but looking at different careers that align with their interests is a great place to start the college search.
Sign Up For Dual Credit Courses
Before the semester begins, it's an excellent idea for your student to look into their high school's dual credit courses. Dual credit/concurrent enrollment courses allow high school students to take college-level classes at a free or discounted rate that can be transferred into college credits. This is a great way for your student to challenge themselves and save time and money in college!
First Semester
Time to Meet With the Experts
Get the correct information for your student's college application process from the school's college counselor. They will help students find colleges, understand the requirements, send their transcripts, and get recommendation letters. In addition, some schools host college nights for parents to review all of this information to ensure everyone is on the same page.
Take the Preliminary SAT / National Merit Scholarship Qualifying Test
The PSAT is a standardized exam eligible for 11-grade students in October. This exam helps prepare them for the SAT (a standardized entrance exam required by some colleges) and serves as a qualifying test for the National Merit Scholarship Program (scholarship opportunities)!
Start Preparing for Standardized Tests
Most Junior students take the SAT in the spring, so preparing for it is a must. When students know what to expect on test day, they feel more confident and can achieve better results. By reviewing with an official SAT practice program and taking full-length practice tests, students will be more confident in their skills to achieve their test goals.
Choose Your Recommendations
Many colleges request letters of recommendation to learn more about their applicants. A good letter of recommendation can go a long way and can undoubtedly increase the likelihood of acceptance. Remind your student to start contacting 1-3 teachers they have a connection with to ask them for a recommendation for your child's college or even scholarship applications.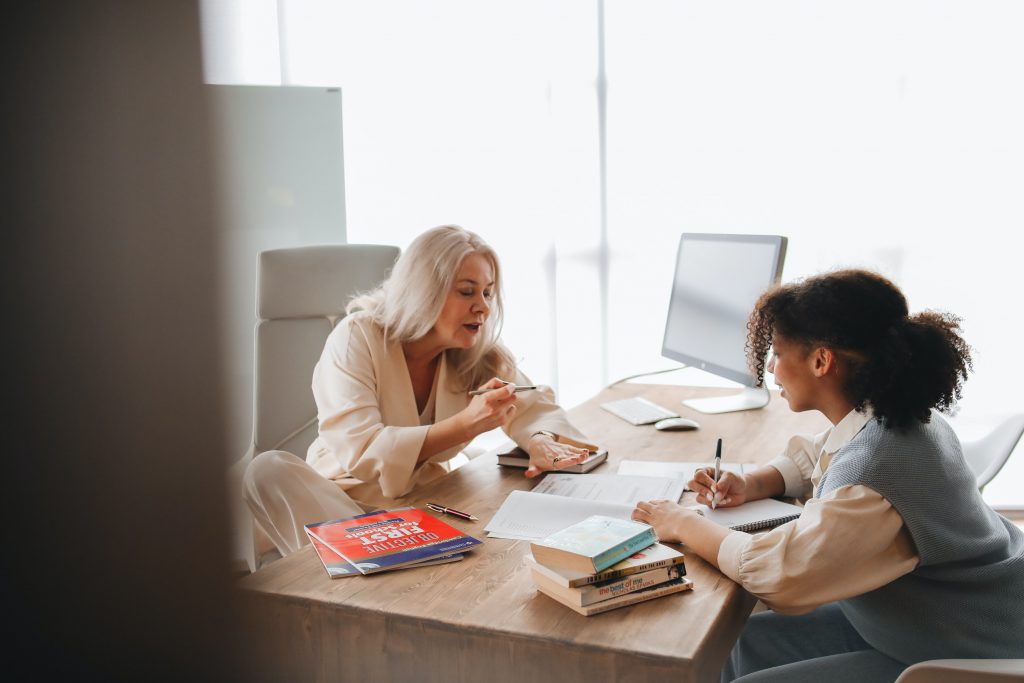 Second Semester
Scholarships & Financial Aid Are Available
College can be a significant expense, but scholarships and financial aid can help! You can search online or attend financial aid events to find more information about which ones are right for your family. Remember that scholarships often vary based on the schools they are applying to, so keep an eye out for school-specific ones that will help them attend their desired choices. These will support your teen's future college education and take part of the economic load off your shoulders.
Check Out Colleges Together!
The best way to know if a college or university is right for your student is to visit it! Like choosing an elementary, middle, or high school, touring the college campus can bring peace of mind both to you and your student. They may even get to talk with current college students about their experiences! Whether it is an in-person visit or a virtual tour, this will help you both get a better insight into what a day in the life of their students looks like.
Are AP Exams Right For Your Student?
If your teen is already taking AP classes in high school, these tests held in May might be ideal for them. Although challenging, passing their AP exams can allow your student to earn college credit, saving them time and money!
Every student's journey is different, and knowing what steps to take will allow them to explore all possibilities. At Schola, we help students get placed in the best academic setting to develop skills that will guide them toward their future. If you or someone you know needs guidance in finding the right K-12 grade school in your area, head to our website and connect seamlessly with the right school!